It's not hard to find things to do in Fort Lauderdale. The area is full of exciting activities and interesting sites to visit. Because there are so many Fort Lauderdale attractions to choose from, sometimes the biggest challenge is deciding where to start once you arrive in town. Here are some of the places you should check out first if you're new to the Fort Lauderdale area. If you're thinking about shopping for a home in the area, you can use these ideas to plan how you'll spend your first week in town.
Museum of Discovery and Science
Your imagination will take flight when you visit the Museum of Discovery and Science in Fort Lauderdale. They work hard to create a space where each guest can come and experience a one-of-a-kind immersion into science and innovation.
The museum first opened in 1976
and expanded in 1992 after a $33 million capital campaign. This is when the IMAX theater first opened. The most recent renovation took place in 2018, when $7 million was put towards building renovation. Another notable addition was the new outdoor Science Park, where children can learn about the basic principles of the physical world through various hands-on exhibits. The museum is open from 10 am until 5 pm Monday through Saturday and from 12 pm to 5 pm on Sundays. You can visit their website to purchase tickets.
Bonnet House Museum & Gardens
Bonnet House Museum & Gardens was created in 1920 by Frederic Clay Bartlett on oceanfront land
given to him by his father-in-law
. Shortly afterward, Bartlett's wife Helen died of breast cancer. He remarried six years later, and his new wife spent each winter at Bonnet House until her death in 1995. Since then, the home has functioned as a museum where visitors can learn about environmental preservation and how to express themselves creatively. In a way, this preserves the legacy of the Bartletts themselves. The museum holds a spot on the National Registry of Historic Places, and you'll find many of the home's original furnishings are still inside. You'll enjoy walking through the home as well as the outdoor nature trails and coral rock walkways. Museum staff recommends setting aside at least 90 minutes to fully explore the area. Bonnet House is closed on Mondays, but they open Tuesday through Sunday at 11 am. They close at 3 pm on weekdays and 4 pm on weekends.
Catch the Water Taxi
If your idea of fun is exploring the city and spending time out on the water under the sunny skies, check out the Water Taxi! With an all-day pass, you can hop on and off this aquatic cruiser to get wherever you want to be. With multiple scheduled stops running from Shooters Waterfront and Bokamper's Sports Bar & Grill all the way south past the Margaritaville Hollywood Beach Resort along the oceanfront of Fort Lauderdale Beach and Hollywood Beach, the Water Taxi is a convenient, fun way to get around the area.
Don't miss the Great American Beach Party
On Memorial Day weekend, head to the Great American Beach Party at Las Olas Oceanside Park for a fun-filled family event. With live music, a kids' play zone, a car show, tons of food, and water slides, this is a celebration you don't want to miss out on. Show off your skills at the sand sculpture contest, check out the Walk of Fame Ceremony, or explore the art exhibits. You're sure to have a great time!
Rent a boat
For a fun-filled day of exploration, rent a boat and make your own adventure! The Las Olas Isles is a gorgeous area for a day on the boat, with serene waves and a picture-perfect landscape as a backdrop. You can find an array of boat rental companies in the area offering private yachts, pontoon boats, jet skis, and powerboats perfect for a fun outing in Fort Lauderdale's network of canals.
Las Olas Boulevard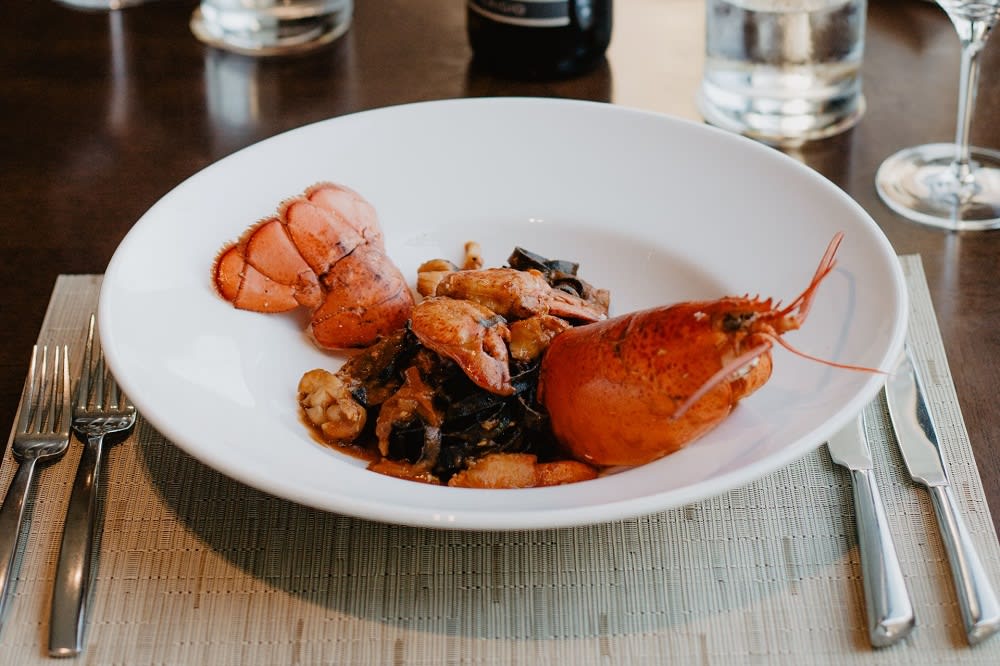 Las Olas Boulevard
is full of trendy cocktail bars and delicious restaurants. You'll enjoy making your way through each of the local boutiques and picking up various souvenirs as you go. The area is always buzzing, but it's especially popular in the early evening after people have spent the early part of the day exploring or laying out in the sun. While you're there, make reservations at
Lobster Bar Sea Grille
. They serve live lobsters and prime steaks inside an upscale environment with various modern nautical touches. You'll feel as though you're enjoying a meal on a luxury yacht, and you can choose to dine in their elegant dining room or outside on their covered patio with comfortable furniture and the perfect amount of lighting. You can also check out the Las Olas calendar before you arrive to see if there are any special events or festivals scheduled during the time when you'll be around.
Head out for a beach day
There are plenty of places in Fort Lauderdale where you can get outside and relax on the shores as the waves crash in.
Diplomat Beach
isn't the only option you have, but it is certainly one of the best. The resort atmosphere is second to none, and you'll enjoy relaxing by one of their gorgeous pools when you're not stretching out on a lawn chair near the white sandy beach. They offer poolside cabanas for rent, and they have a luxurious spa onsite that provides many treatments, such as Swedish massages and various salon services. It's the perfect place for a beach day!

Other glorious sandy shores in the area include Lauderdale-By-The-Sea Beach, Las Olas Beach, and Fort Lauderdale Beach Park. Play some sand volleyball, relax in the warm weather, take a stroll, or enjoy a swim.
Flamingo Gardens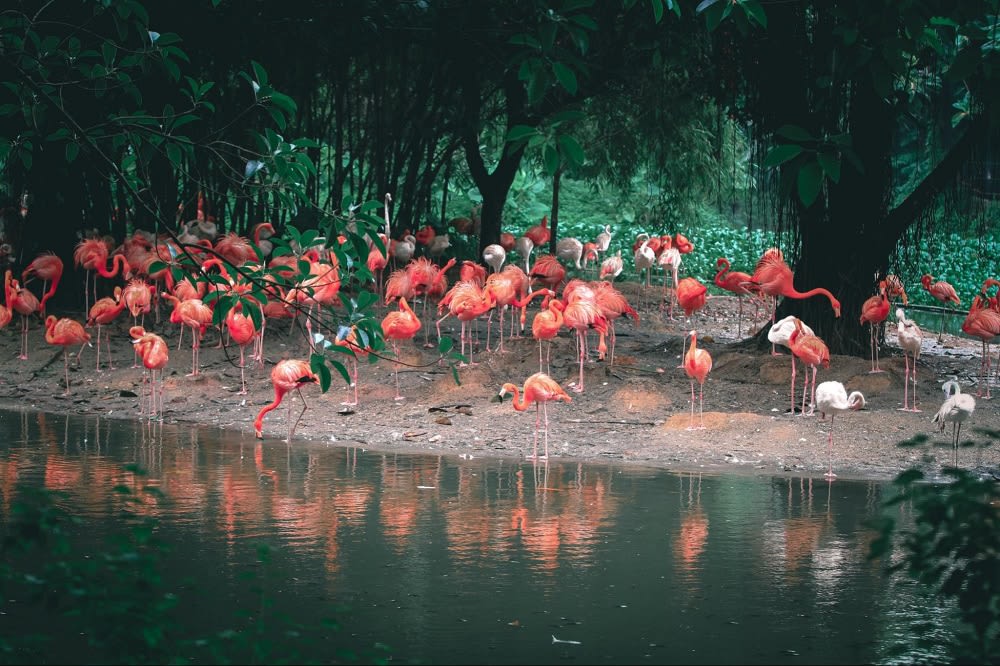 Flamingo Gardens
first opened in 1927. It remains one of the oldest botanical gardens in all of South Florida. Initially, the area was an orange grove and the home of 18 large champion trees. Today you'll still find over 3,000 species of rare tropical plants and trees in the area. Many wildlife species call the park home. You'll see plenty of flamingos, but you'll also find alligators, bobcats, otters, panthers, and peacocks inside the park's 60 acres. When you're not exploring the natural areas, you can make your way through the Wray Home Museum to get a better idea of what life was like in South Florida in the 1930s. The park is closed on Sundays, but they open from 9:30 am until 5 pm, Monday through Saturday.
Historic Stranahan House Museum
Frank and Ivy Stranahan built the
Stranahan House
in 1901 to serve as a trading post. Frank was one of the original founders of the city of Fort Lauderdale. By 1906, the Stranahans had converted the trading post into their primary residence. To this day, the building remains one of the oldest surviving structures in all of Fort Lauderdale. It first opened as a museum in 1984 after the Fort Lauderdale Historical Society worked hard to restore the space. You'll learn more about the history of both the city and the Stranahan family as you walk through the museum's exhibits. Construction is happening next door, so check their website ahead of time for the most up-to-date information about hours. They also offer a membership program for locals who want to visit the museum on a regular basis.
Emily Deleon
is a natural problem-solver who loves working with people. She's had the opportunity to experience many different scenarios during her career in the real estate industry. She takes great pride in helping her clients navigate through the unique challenges of buying or selling a home in the area.
Reach out to Emily
when you're ready to move forward with your real estate transaction. She would love to help you however she can.