Boca Raton is known worldwide for its sun-drenched beaches, a glorious climate, upscale shopping, and irresistible sense of style–and nowhere is this more apparent than in its five-star dining scene. Whether you're in the mood for a laidback lunch or an extravagant dinner, Boca Raton's excellent array of eateries is sure to satisfy you. Read on for the top seven picks for the best restaurants near Boca Raton real estate.
Chops Lobster Bar
101 Plaza Real S, Boca Raton, FL 33432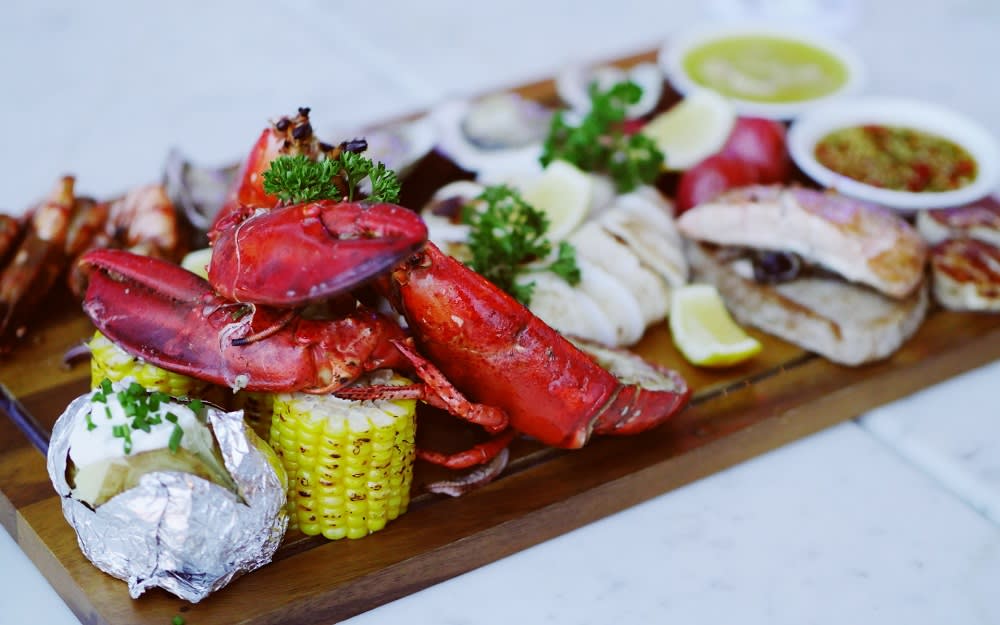 Boca Raton booms with fine dining establishments, but critics and locals agree that Chops Lobster Bar is the indisputable winner. Situated in the chic and sophisticated Royal Palm Place, the glamorous restaurant boasts the best of both worlds: hyper-fresh, succulent seafood and steaks hand-picked from nearby purveyors that are aged for 30 to 40 days. The result? A second-to-none experience that underscores why Chops Lobster Bar has garnered several awards, including Trip Advisor's "Certificate of Excellence" and Wine Spectator's "Award of Excellence."
The acclaimed restaurant is split into four sections: the beautiful, mahogany-filled space of stately Chops, the airy, alluring "Lobster Bar," a vibrant lounge teeming with crowds during one of the eatery's Happy Hours, and a sheltered lanai to enjoy one of Boca Raton's sultry nights. Wherever you choose to savor a meal, you're bound to be rendered speechless by the attention executive chef Sean Thompson pays to every last detail. In Chops Lobster Bar's signature appetizer, morsels of the lobster tail are fried to a delicate crisp and served with drawn butter and lemon aioli. Steaks ranging from bone-in filet to black diamond New York strip are cooked to perfection and served with options like white truffle butter and triple-creme blue cheese, and their seafood tower brims with cold water oysters, king crab, and Nova Scotia lobster. Pair your meal with a bottle from their carefully curated wine list (we're talking over 500 labels), and conclude your night with a slice of New York-style cheesecake with fresh Florida strawberries.
New York Prime
2350 NW Executive Center Dr, Boca Raton, FL 33431

Steakhouses may be ubiquitous throughout the nation, but Boca Raton's New York Prime sets a new standard of brilliance. Prime steaks aged for optimal flavor take center stage at this elegant venue, from barrel-cut, melt-in-your-mouth filets to rich porterhouses gorgeously charred in the classic "Pittsburgh" style. Despite its name, the popular steakhouse is also famous for its slew of seafood dishes. A few of the most delectable are baked colossal shrimp with parmesan and lemon butter and pan-fried garlic-topped sea bass. Live music adds to New York Prime's inviting ambiance, and their over-the-top, table-sized desserts, like warm butter cake with vanilla ice cream, make every meal here feel like a celebration.
Matteo's Trattoria + Bar
233 S Federal Hwy STE 108, Boca Raton, FL 33432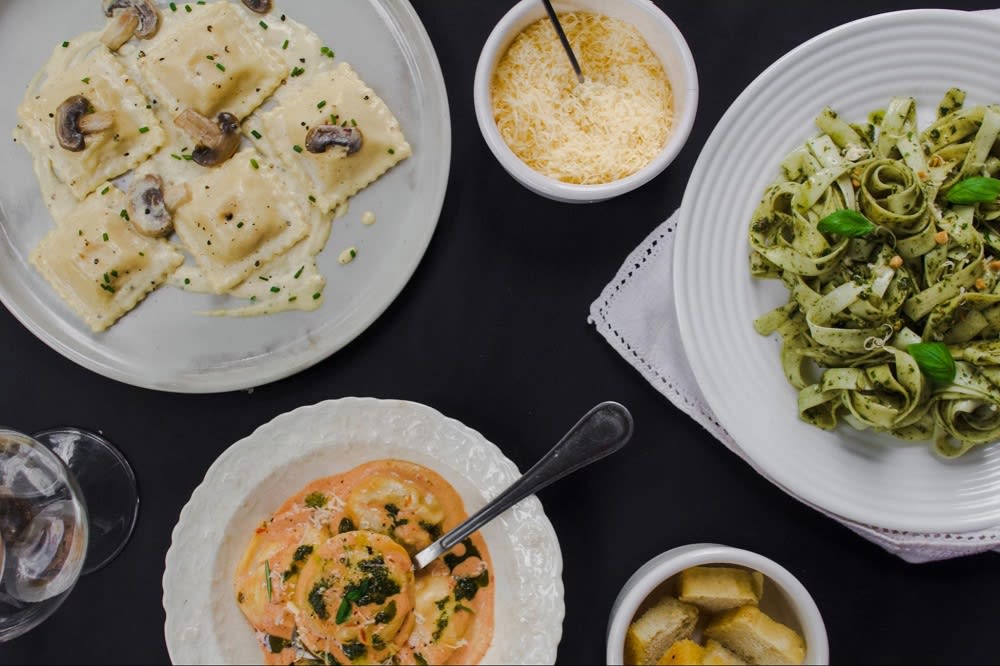 Matteo's Trattoria + Bar has been thrilling Boca Raton patrons with its Southern and Northern Italian cuisine for over 20 years. Recent renovations have turned the beloved spot into a modern masterpiece, complete with luminous lighting that lends itself well to a warm, welcoming atmosphere. Pasta dominates Matteo's expansive selection of eats; their lobster ravioli with shrimp, tomato cream, and shallots is particularly delightful. Classic dishes, such as eggplant parmigiana and linguine and clams, are offered alongside inspired meals. For a dynamite (and spicy) bite, dive into Matteo's angry chicken scarpariello with hot cherry peppers, potatoes, and sausage. Craving lighter fare? Select grilled salmon or chicken or one of their new gluten-free options, but reward yourself with their sumptuous almond shell cannoli.
Max's Grille
404 Plaza Real, Boca Raton, FL 33432

If swank is your scene, look no further than Max's Grille, a veritable jewel of a restaurant. Happy Hour at Max's is taken to new heights with elevated bar bites like quinoa "meatballs" with Pomodoro sauce and coconut milk crispy chicken fingers with chopped peanuts and scallions. Their dinner menu is just as mouthwatering; herb-marinated grilled swordfish with steamed asparagus tips and Za'atar-rubbed New York strip with balsamic pink-peppercorn are just two examples of their nuanced, full-flavored dishes. Linger over a handcrafted cocktail pre or post-dinner: their lime-enhanced cucumber gimlet is the perfect antidote to South Florida's heat.
Kapow
402 Plaza Real, Boca Raton, FL 33432

Acclaimed for its innovative craft cocktails, noodles, and small plates, Kapow has become Boca's top destination for contemporary southeast Asian cuisine. Balanced with a hip, South Florida vibe, this is a fabulous spot for after work drinks, weekend brunch, special celebrations, or a festive night out with your favorite people.
Copperfish Kitchen
5250 Town Center Cir #143, Boca Raton, FL 33486
Priding itself on serving fresh dishes made with responsibly sourced, sustainable ingredients, Copperfish Kitchen is easily one of the area's best seafood restaurants. Open daily for lunch and dinner, and for brunch on the weekends, diners experience signature flavors and creative combinations. Popular menu items include the Rhode Island Calamari, Celeriac & Truffled Maitake Mushroom Soup, and the melt-in-your-mouth Chilean Sea Bass. Because of the exceptional reputation this restaurant has earned over the years, reservations are strongly recommended.
Houston's
1900 NW Executive Center Cir, Boca Raton, FL 33431

Set in an interior inspired by the architectural work of Frank Lloyd Wright, Houston's is an upscale American restaurant that has been an area favorite for over 30 years. Boasting an outstanding lunch, dinner, and beverage menu (including a large selection of Napa Valley wines), this is the perfect place to enjoy a delicious meal in a cozy atmosphere.


Intrigued by Boca Raton's first-rate dining options? Incredible dining is just one of many things to do in Boca Raton. Whether you're scouting
Boca Raton homes for sale
or are interested in exploring the area,
Emily Deleon
is the real estate professional to bring along on your journey. Book a consultation with her today to discover the sunnier side of life.