Considered the "Jewel of the Gold Coast," it's easy to reason that Boca Raton has plenty to do to keep residents and visitors busy. Whether you're looking to visit a museum, explore artistic creations, or find some unique destination spots, plenty of places will meet your fancy in the city. Many are even located near
homes for sale in Boca Raton
, giving you a close look at the impeccable properties that reside in town.
Explore the Morikami Museum and Japanese Gardens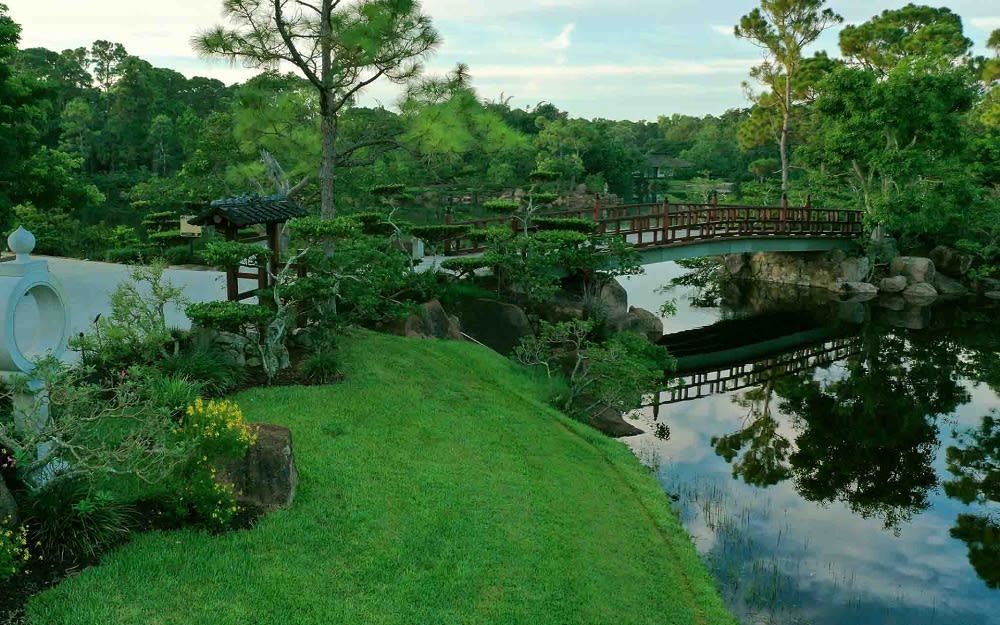 Photo courtesy of Morikami Museum and Japanese Garden
Although the
Morikami Museum and Japanese Gardens
are technically located in
Delray Beach
, it's one of the popular destinations Boca Raton residents flock to. It's also less than 15 minutes from town. Thousands of visitors have expressed their admiration for the place—it's truly a vision to behold. The facility closes on Mondays and holidays, but you can tour the area Tuesday through Sunday, between 10 AM and 5 PM. Many enjoy joining the Stroll for Well-Being, which is a therapeutic program that allows people to walk the gardens and truly feel at peace with the beauty of nature surrounding them. It's an incredible experience.
View pieces inside the Boca Raton Museum of Art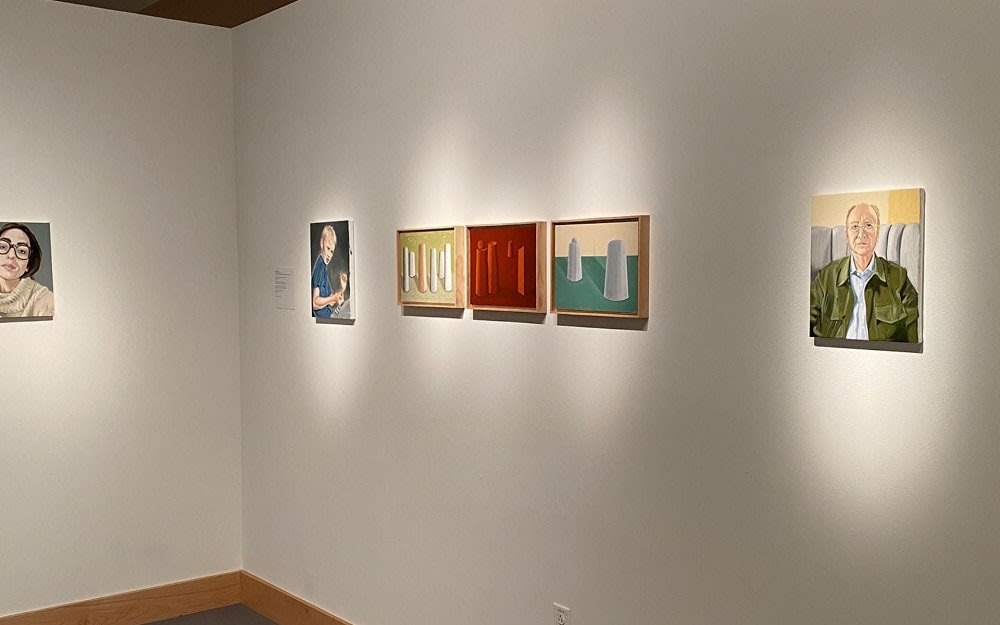 Photo courtesy of Boca Raton Museum of Art
Boca Raton Museum of Art
is one of the most renowned art facilities in the area. Explore the building on your own or take a guided tour that offers insight into some of the most peculiar pieces. Some exhibits remain a permanent fixture at the museum, while others are put on display for special shows that only last a few months or less. An art school has also grown from this facility, allowing you to attend classes and learn new techniques. The facility is closed on Mondays and Tuesdays. Thursday's hours are 11 AM to 8 PM, while the rest of the week is 11 AM to 6 PM.
Dine at the best restaurants in Boca Raton
There are numerous restaurants in
Boca Raton
and the nearby surroundings, giving you the opportunity to dine at some of the best eateries available, all with unique menu offerings and specific cuisine selections. You'll always be able to find what your taste buds are craving!
Seasons 52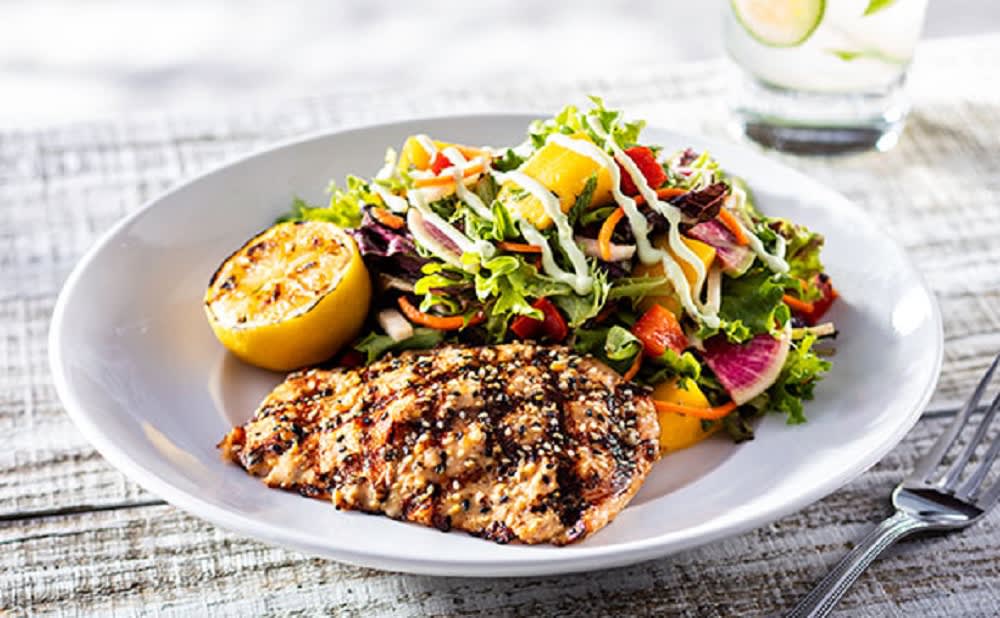 Photo courtesy of Seasons 52
Expect seasonal menu changes at
Seasons 52
. This American grill and bar is popular for their plank salmon, flatbread pizza, and tuna salad. They open daily at 11:30 AM and remain open on weekdays until 10 PM. They close one hour sooner on Sunday nights and remain open one hour later on Fridays and Saturdays. Happy hour gives you special deals on drinks, Monday through Thursday between 3 PM and 6 PM.
Farmer's Table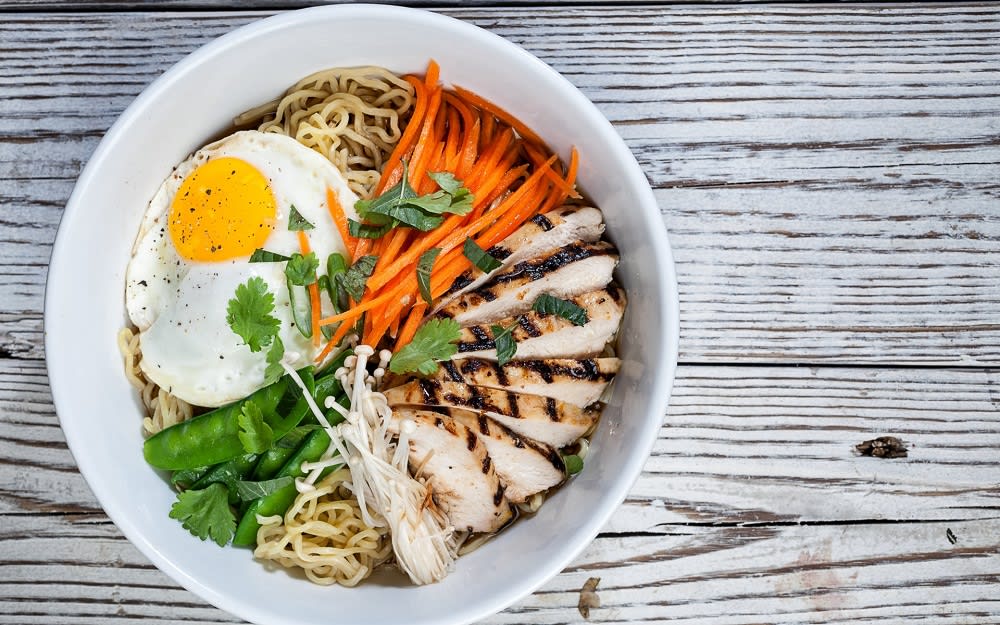 Photo courtesy of Farmer's Table
Farmer's Table
boasts feel-good food. When you're looking for something healthy and fresh, give them a try. They offer plant-forward sides like roasted spaghetti squash, maple whipped sweet potatoes, wok-fired quinoa cauliflower, and beet-scented jasmine rice. Enjoy live jazz during brunch on the weekends or a late dinner on Thursdays, Fridays, and Saturdays.
Max's Grille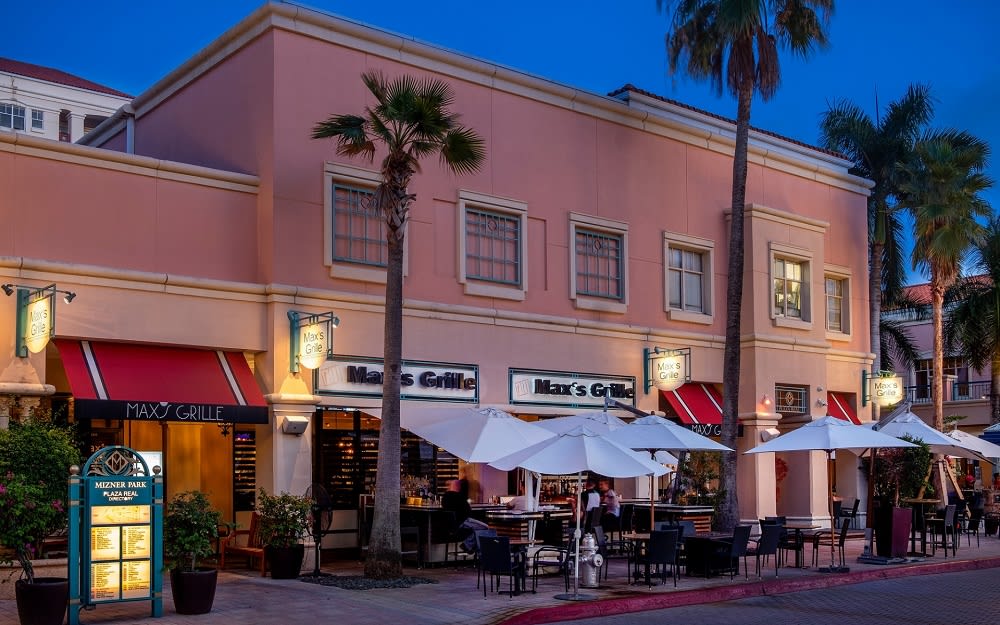 Photo courtesy of Max's Grille
Head downtown for some barbecue at
Max's Grille
. The American bistro is known for their live music nights and energetic atmosphere. Bacon-wrapped meatloaf, street corn chicken, crispy pork chop and peaches, and Baja fish tacos are just some favorite menu items. There's also a separate sushi menu and a variety of drink menus.
Rocco's Tacos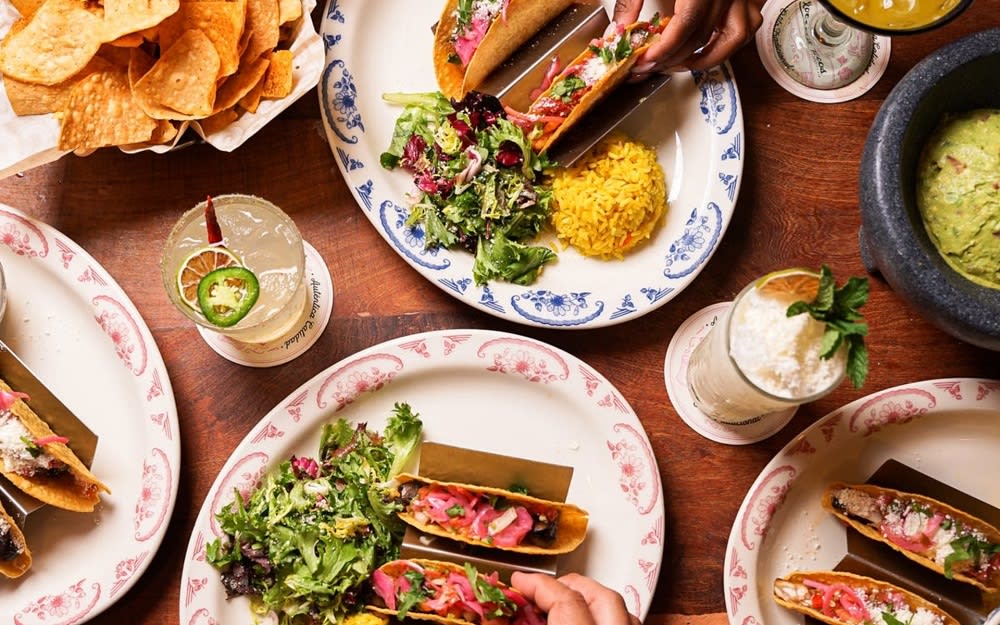 Photo courtesy of Rocco's Tacos
Tacos and tequila aren't just available on Tuesday nights. At
Rocco's Tacos
, enjoy the combination any night of the week. Happy hour occurs daily between 4 PM and 7 PM. The all-day menu features numerous taco combinations and platters, ensaladas, enchiladas, burritos, quesadillas, and more. They open at 11 AM on Saturdays and Sundays and 11:30 AM the rest of the week. They typically close at 11 PM, except when they close at midnight on Tuesdays, Fridays, and Saturdays.
Walk the trails at nearby parks
A walk along
park trails
can bring a sense of peace and tranquility to your day. Explore the many trails available and discover which will become your go-to solution when you want to get away from the daily stresses of life. Stay at Sugar Sand for their miles of trails, or check out the tracks available at other parks. Patch Reef Park is beloved thanks to its fitness trails, which allow you to walk and utilize the provided equipment at each stop along the way.
Bring your pup to the park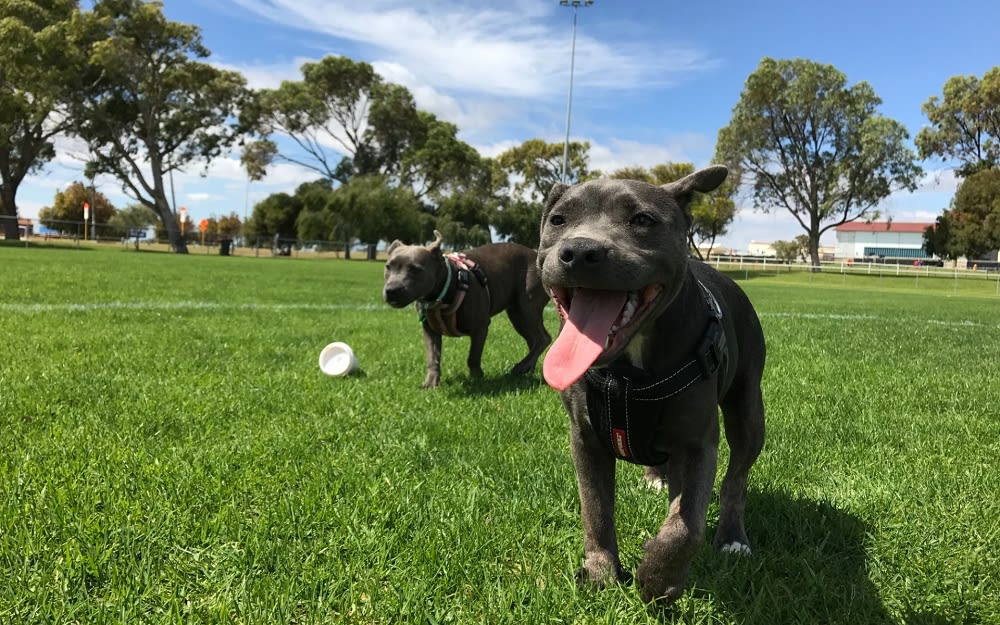 Photo courtesy of Unsplash
Boca Raton has a
dog park
that's open from 7 AM to dusk, except when it opens at noon on Wednesdays so the grounds crew has time to maintain the area. The park is properly fenced in to ensure dogs stay within the enclosed area, and there are set enclosures for different-sized dogs. A section each is dedicated to small dogs under 20 pounds, medium dogs between 20 and 50 pounds, and large dogs beyond 50 pounds. It's a safer way to play for all.
Join a fishing charter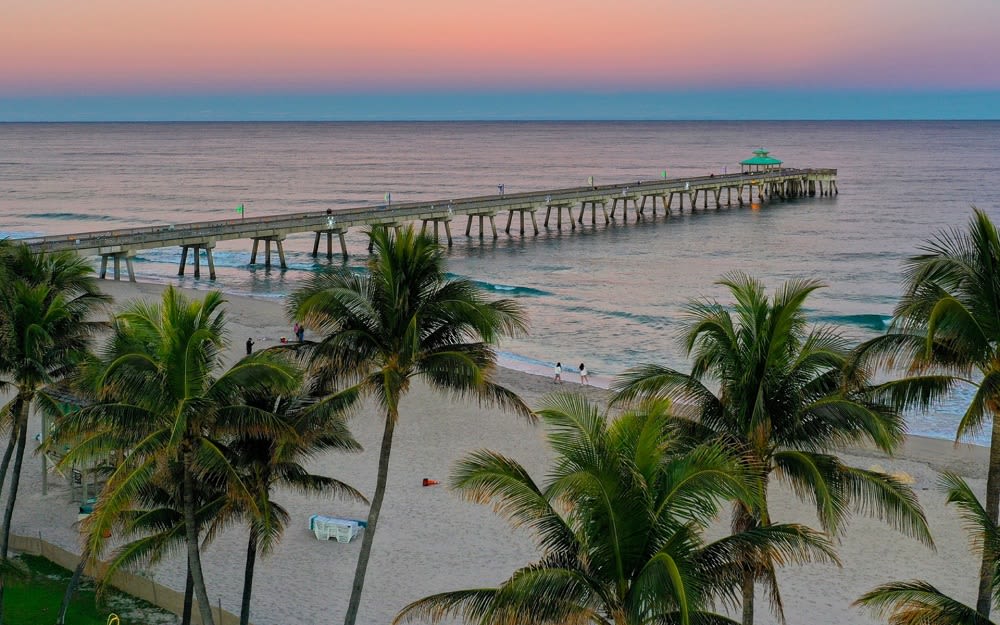 Photo courtesy of Deerfield Beach
Deerfield Beach
is one of the best spots to fish nearby. Go alone or join a fishing charter for an unforgettable experience. Numerous charter companies exist, but one popular option is
iOutdoors
. They'll take you deep-sea fishing in an offshore charter that allows you to explore the waters further. Join a 4-hour, 6-hour, or 8-hour trip. Numerous amenities are included in the package, including all necessary fishing equipment. You also get a cooler full of ice and cold water, life jackets, fishing chairs, and a captain. Bring your own food and beverages, but the rest is covered. You'll even get your fish cleaned for you if you decide to keep them.
Visit the Gumbo Limbo Nature Center
Gumbo Limbo Nature Center
spans 20 acres and gives you a glimpse at numerous creatures who also call Boca Raton home. Butterflies, birds, fish, and marine animals are most common, though you may come across some others on your adventures around the area. There's even a sea turtle rehabilitation facility you can view. The nature trails remain open from 7 AM to sunset, but the facilities can only be accessed on Monday between 12 PM and 4 PM, or the rest of the week from 9 AM to 4 PM.
Catch a game at FAU Stadium
FAU Stadium
is where the Florida Atlantic University Owls play. Watch college football here when they're in season, or attend another event when one gets scheduled. The Boca Raton Bowl is held at this stadium at the end of the football season, usually in December. The Major League Lacrosse expansion team also plays here. You get a view of the Atlantic Ocean at this facility, making it an even more rewarding experience—especially for first-time visitors or those who don't live nearby.
Head to the beach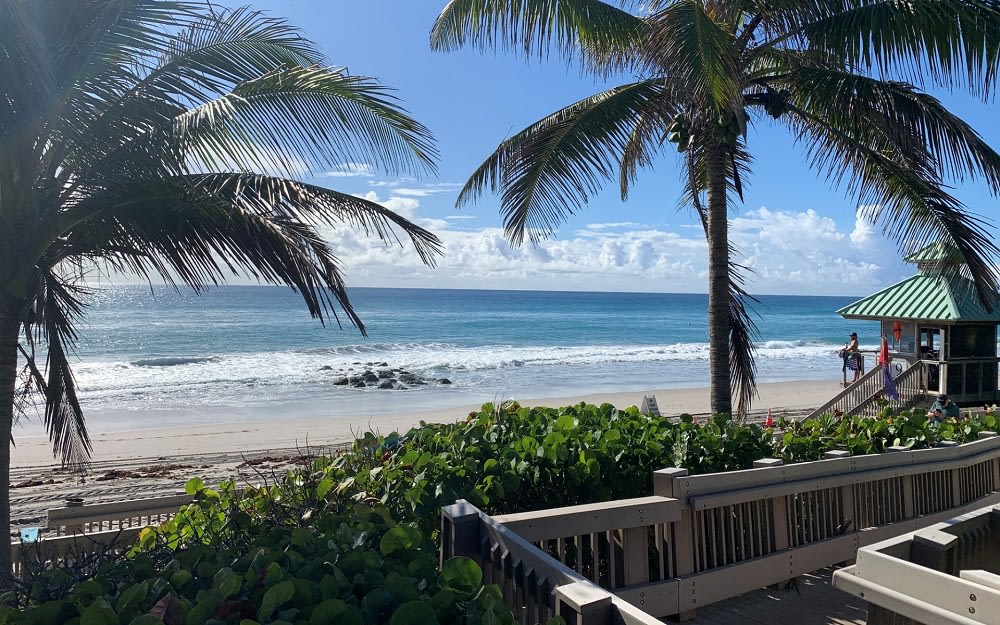 Photo courtesy of Boca Raton
A day spent at the beach is always possible in Boca Raton. You have numerous spots where you can enjoy sun and sand, such as Red Reef Park, Spanish River Park, and South Beach Park. Lay out and get a tan on a towel or bring some sand toys to get creative. Many people also choose to bring their paddleboards, kayaks, and other water toys to get out on the water for a fast and fun time.
Red Reef Park
is beloved by many in the area since it's a great snorkeling location. The clear water makes it easy to see the surrounding marine life.
When you're in Boca Raton looking for things to do, you may just realize how much the city truly has to offer. Consider exploring some
Boca Raton real estate
and becoming part of this worthwhile community. Reach out to Emily Deleon or another member of the Paradise Team by calling 561-329-7722 or emailing
[email protected]
.
*Header Photo courtesy of Shutterstock